2020 has really been a dramatic year. Not just in the real world but also "online."
Google has announced the "Core Update" of 2020 on December 3rd at 1 pm ET. Generally, Google updates the system every three months, but this time it was scratched as the last update was in May 2020.
Google further announced it might take some time for the update to fully roll out, if not earlier up to a couple of weeks.
If we look at the data, it is really big, even bigger than the May 2020 core update of this year.
By looking at the data of those companies who track Google's search results, we can clearly see that this is a really big and substantial update that felt changes across multiple verticals.
Same as all other core updates of Google, this was global and not targeting any particular continent, country, region, language group, and category of websites. Such a classic "board core update" occurs at the period frame of every three months.
What Data Providers Have To Say On The Google 2020 Core Update?
According to Rank Rangers, "December update caused even more changes compared to the May 2020 update and especially in the top three results."
Here is how the December update compared to the May update: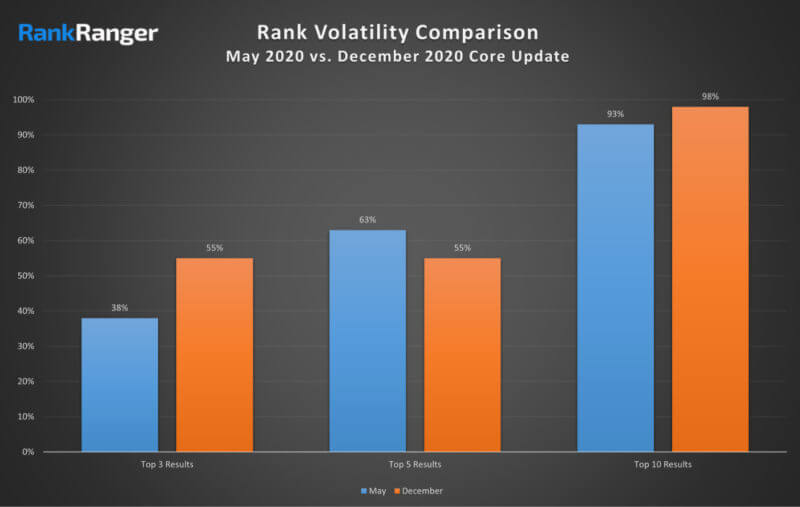 While if we look at the top twenty positions, the fluctuations are almost doubled compared to the May update.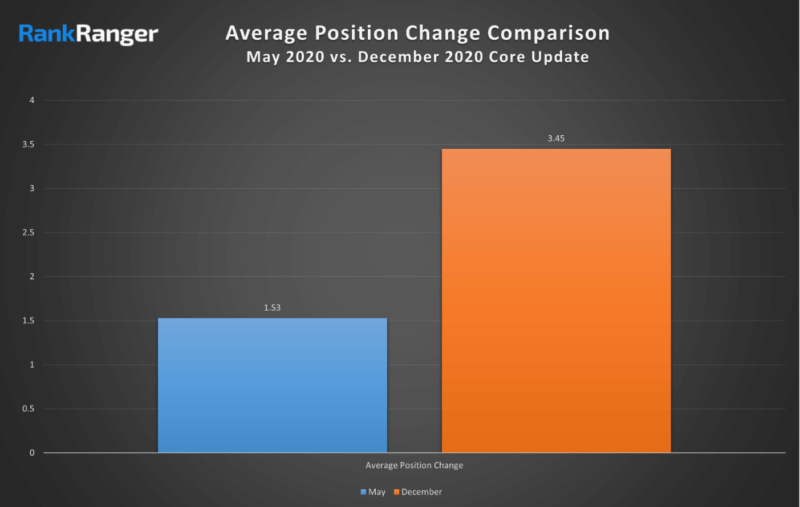 While if we look at the data of various niches, even fluctuations can be seen with less degree of fluctuation in the top 3 and top 5 results in the travel niche.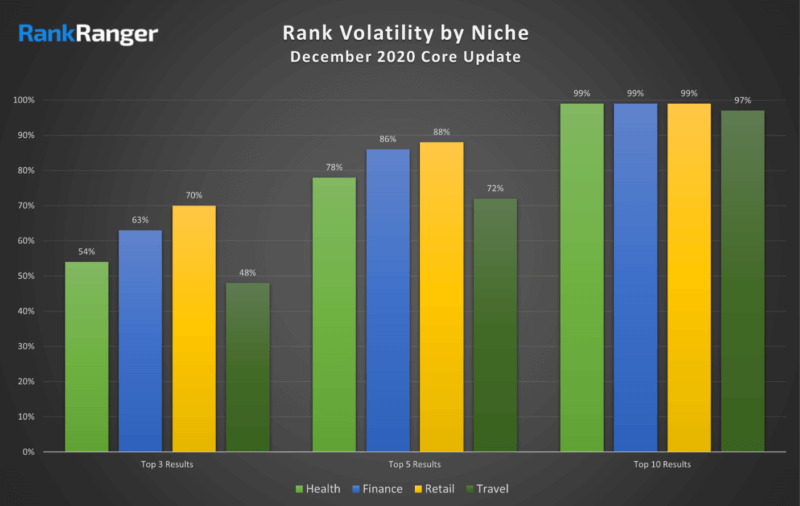 If we look at the data shared by SEMRush, desktop search changes were most felt in the health, real estate, travel, finance, law, and government. While in mobile searches, health, law, and government, jobs, and education, pets & animals, real estate were affected.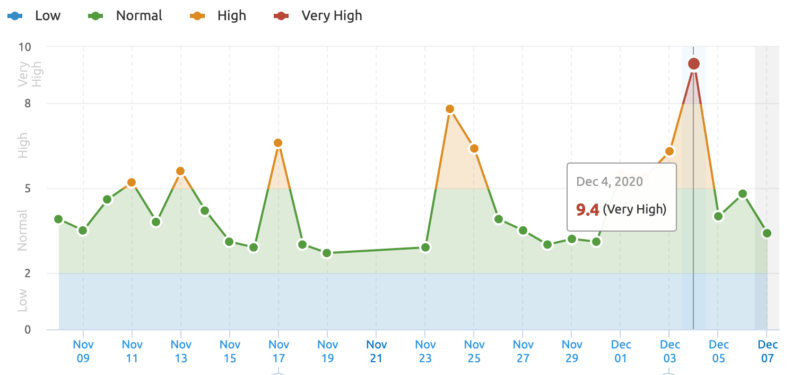 While Searchmetrics has shown results of some of the most popular websites of the world.
Have a look at them –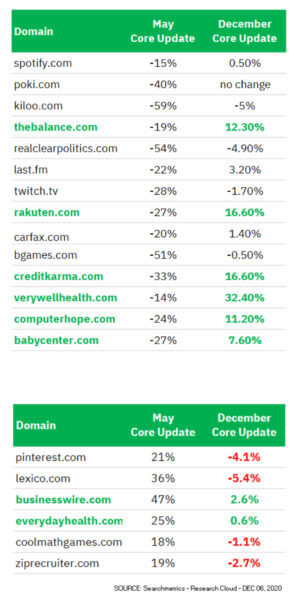 Moreover, if we look at the data provided by Sistrix, dictionaries and encyclopedias saw large losses here because of the new quality raters guidelines specifically.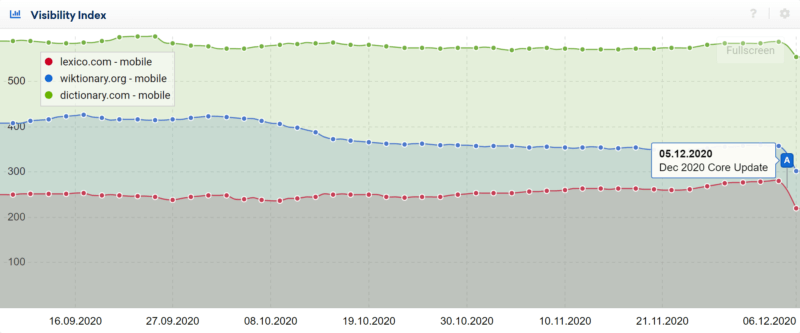 According to various data, the update seems to be slowing down in terms of fluctuations, and its effects started rolling out on Friday, December 4th.
There are groups of SEOs who are debating whether this time was appropriate to declare a new update from Google. As December is the festive season and there will be lots of sales and offers will be going on, and this update could result badly for many of the site owners.
As per Google's announcement, the update was rolled out after the Thanksgiving season, Black Friday, and Cyber Monday but prior to the Christmas holidays. For many businesses, this update can be devastating.
If we look at Barry Schwartz, 41% of people said that it was not a good time to release an update, while 31% was in favor of this core update, and the remaining 26% were not sure about this update.
What Can You Do If You Are Negatively Impacted?
Google has published a list of questions that you should consider if your site has been impacted negatively by a core update. Nonetheless, Google said that one could expect a bit of recovery between two updates, but the major change will be seen after another core update.
Additionally, if your website has been impacted negatively, it does not necessarily mean that your website has something wrong. You can refer to the questions published by Google's public search Liaison to know the reason behind the fall of your website. It helps us in understanding whether the content of a page is still relevant or not, and other guidelines on any deficiencies to be resolved and factors to be improved.
There are no particular actions that website owners can take in order to recover from the damage that has been done with the core update, and it is totally ok to expect your website to perform really well or worse after such core updates from Google. Google makes algorithm changes frequently to understand what works better and to provide the best possible experience to the audience.
However, you can always check your search intent and content quality to make sure that your website is least affected by such core updates. In addition to that, you can also examine the general shift in the search interest regarding the field you are serving to or validate the relevance of your content.
Understanding and accepting the fact that the shift in the rankings is huge because of the algorithm change, it becomes easier to adopt new patterns and standards of the latest version and optimize your website accordingly.
When it comes to recovery time, it depends on the case to case. There is no specific answer to this. You may need to wait till the next update, and it could also happen in between periods of these updates. It all depends on the factor that led to the decline – If a site has some major quality issues, it may need to solve that all before the next core update, and a website with smaller issues may start receiving positive results as soon as they solve the problem.