On 20th October 2020, Google announced that it would soon identify passages from a webpage, and it will improve 7% of search queries across all languages once practised globally. With the latest technologies like Artificial Intelligence (AI) and Machine Learning (ML), Google now will be able to classify the relevancy of each paragraph of a website. But there is a lot of confusion around this latest update of Google.
Many people thought it would be "passage indexing" instead of "page indexing," but we all need to know that Google will still index whole website pages and not individual parts of a web page. The latest technologies like AI and ML will support Google to scan every paragraph of a website and present more relevant information when someone searches for a particular and tricky question.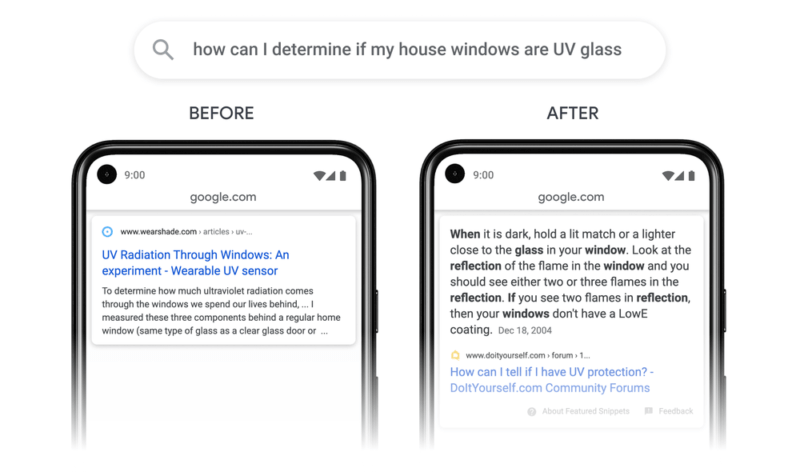 In current practice, Google skims the whole web page to find an appropriate and relevant answer for a given query, but after this announcement, we can say that Google will be able to find solutions to questions buried deep down on a page.
Sometimes, it is easy to get answers to your questions easily, but when someone asks a particular question, you may need to go through multiple pages to get the answer you are looking for.
After the latest update from Google, now they will evaluate pages in a more detailed manner. In other words, we can say that passages will rank independently of the rest of the page's content. Many people confuse it with featured snippets, but the significant difference lies in how Google will interpret it. With the latest update, Google will look at the relevance of a paragraph to a particular query instead of the whole page's relevancy.
For example, if a webpage is based on the topic "X," but it also has some part of the topic "Y" and topic "Z," we will be able to get information about the topic "Z" from a page based on topic "X." So, a web page can have a vast pool of knowledge under a single topic with multiple subheadings; without compromising on ranking factor. To be more specific, if a particular page mainly talks about ways to improve skin health and have some parts of hair health and teeth health, that page will still rank on the query of teeth health and hair health.
Moreover, we need to remember that Google will not "index" passages, it will still index web pages, but now passages are considered an additional ranking factor.
To conclude, we can say that modern technology like AI and ML; Google will go through each paragraph of website pages to determine the relevance of individual passage, resulting in enhanced user experience by showcasing relevant information related to complex and specific queries. Additionally, content creators will enjoy the freedom of writing multiple subjects with a single title.