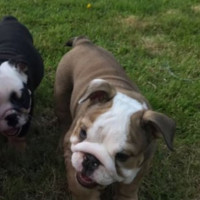 Frederik Jakobson
Thanks to Nevill and the entire team for the good job you guys have done on my websites over the years. You guys have help a lot in expanding my business worldwide.I never thought I could go global within a short period of time.I will like to use this medium to thank you guys for the hard work and dedication towards expanding my business. I am more than satisfied with the job you guys have done so far. Thank You guys at NFlow Technologies
Shona F.
I am absolutely delighted with NFlow team work and advice in creating my company website. His communication is excellent and nothing has been too much trouble. I would highly recommend his work and wouldn't hesitate to use him again in the future.
Shella S
I always receive amazing service by this Company! They are so willing to help, I will always recommend them and work with them in the future. 5 Star Service!
Tate Z
Really impressive has done a lot of work for me, fantastic quality, initiative and communication! I would 100% recommend these guys!
Peter G.
It was a pleasure working with Nevil and his team on a project that was important to my business. Nevil is a smart man. He's very attuned to the significance of customer satisfaction. Highly recommended