eCommerce Development Services
We provide custom eCommerce development services that help brands like yours go digital in no time. Hire our eCommerce developers now!
Crafted Digital eCommerce Solutions to Help Your Business Take a Leap!
Are you looking for a way to grow your business online? Custom e-commerce development services can help you create a secure, user-friendly, and effective online store that will help you reach more customers and increase your sales.
Mapping the customer journey of your users, we create a perfect eCommerce strategy that links the bridge between what you can provide the best and what your customer wants. Hire our eCommerce development agency for digital commerce strategy, consultation, development, and optimization.
If you are ready to take your business to the next level, contact us today to learn more about our custom e-commerce development services.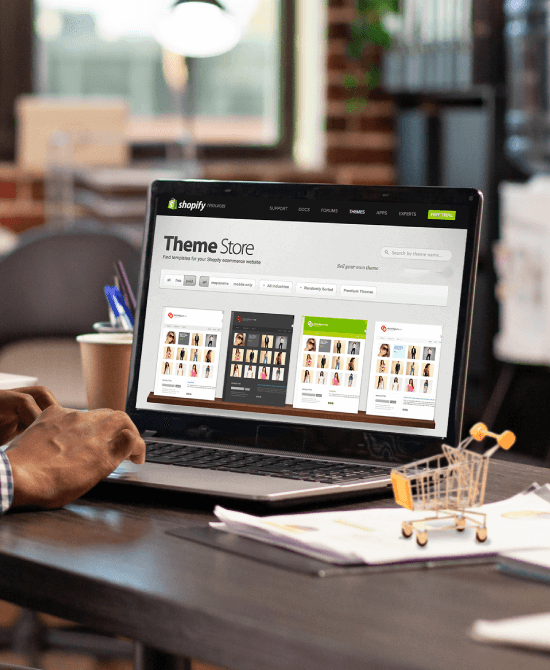 Shopify Development
Like Shopify promises, we help you build any eCommerce platform with Shopify and Shopify Plus Development. To make your brand more visible on web and mobile search results, we recommend using the latest Shopify Plus development services that help with 91% more conversion than before. Be it ad sense return or checkout conversion, and we are here to offer you the best UX with Shopify development services.
Shopify Development
WooCommerce Development
Like WordPress, WooCommerce has the flexibility to design your eCommerce store the way you want, with fewer complexities and budget. We are here to help your WooCommerce store integrate with the right plugins and SEO parameters to help you get maximum leads and conversions. Hire our WordPress developers to maximize your eCommerce store's visibility. Let us help you design the store you dream of!
WooCommerce Development
International Brands
We are happy to work with global
largest brands