Boost Your Business with Instagram Reels: A Complete Guide
Ever since the ban of Tiktok in some countries, many other social media marketing platforms like Instagram and Facebook have tried to launch the same kind of feature in their apps. Instagram reels for business marketing is one of the emerging trends these days.
It is clearly visible that these "adaptations" were quite criticized before but now people are actually enjoying and loving while pouring their creativity out.
In this blog, we have discussed everything starting from what is Instagram reels and how you can optimize them the best for you.
So, let's begin.
What Is Instagram Reels?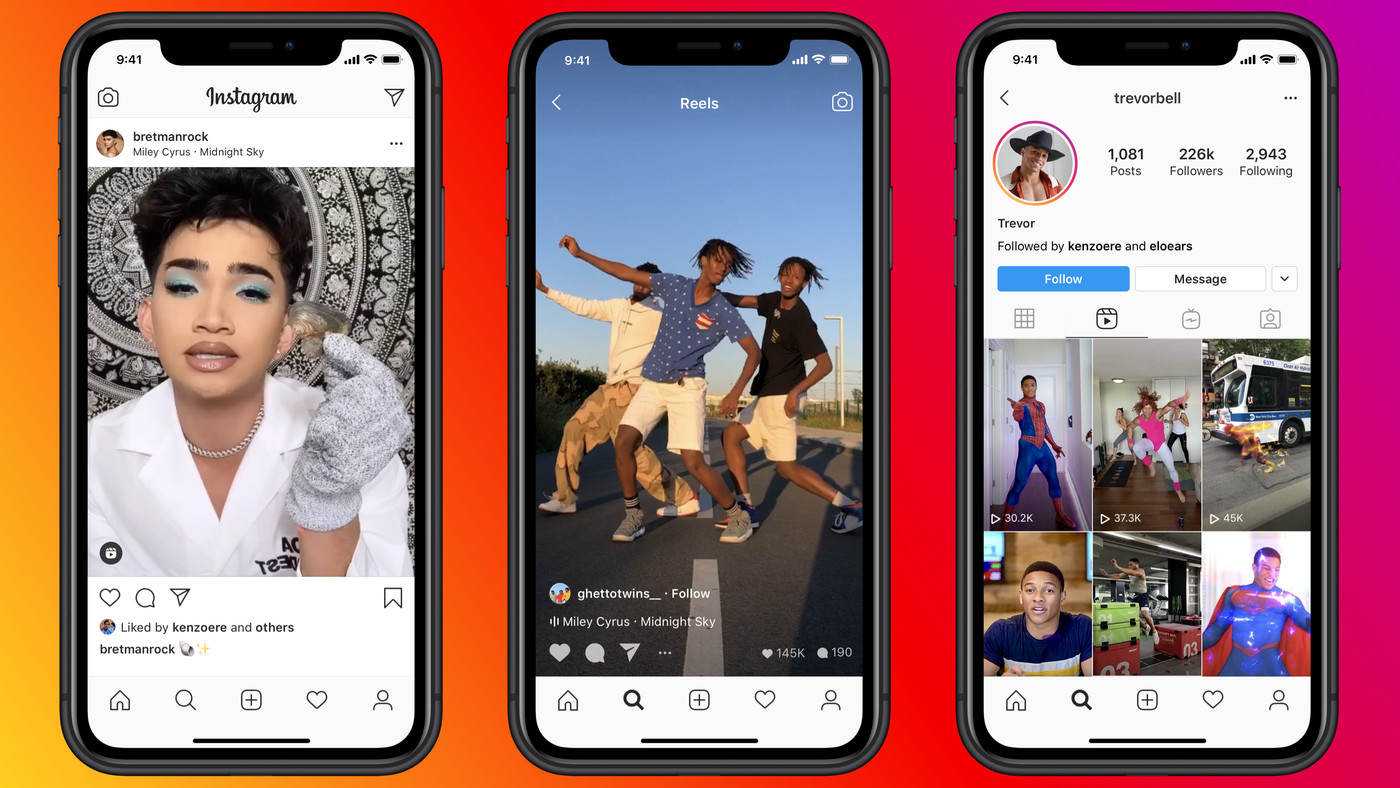 It's an additional feature added in the Instagram app that allows users to post 15 seconds videos on the platform. Additionally, they can add amazing content to their video to make it more creative and entertaining.
It was first introduced in Brazil in the second half of 2019, and now it is available in more than 50 countries including the US, the UK, Canada, Australia, Japan, and India for both iOS and Android users.
In the initial days of Instagram reels launching, it was heavily criticized for copying TikTok but sooner it got popular among creators as well as users. Those who were highly popular on Tiktok started posting their content on Instagram reels while showcasing their creativity and entertainment skills.
Some of the popular brands and influencers started posting Instagram reels, making it popular among the users. Some of the famous brands that use Instagram reels are Walmart, Beardbrand, and Sephora.
How Do Instagram Reels Work?
If you have used the Tiktok before, you will find Instagram reels extremely easy to use. Like Tiktok, you can record and edit your short video embedded with audio, texts, special effects, stickers, and many more other cool things. Once you are done with creating your Instagram reel, you can share it with your followers to engage them in an entertaining way.
The Difference Between Instagram Reels And Tiktok
Though Instagram reels and Tiktok look similar actually they aren't. Let's take a look at the main differences between Instagram reels and Tik Tok.
| | |
| --- | --- |
| Instagram Reels | Tiktok |
| A new feature of Instagram | A platform |
| Time Limit of 30 seconds | Time Limit of up to 1 minute |
| Reels shared as stories stay only for 24 hours | All videos remain available all the time |
| Users can't duet with others | Users can duet with each other |
| Local files are not supported | Local files are supported |
The main similarity between the two platforms is the aim of providing users with a creative space and enhancing their creativity by offering them various tools like AR and motion effects so that they can come up with the best version of their creativity.
How Are Reels Different From Stories?
Though Instagram stories and reels look similar, they both are different things.
Here is a list of key differences.
Reels provide various editing tools like Augmented Reality (AR) effects, motion effects, and combine multiple clips into one.
People can explore your reel in their search or home feed, which is not the case with stories if they aren't following you.
Reels have a particular section of your feed, the same as IGTV.
If you use original audio for your video, it will be attributed to you and other people can use it to create new reels.
How Can You Leverage Instagram Reels For Your Business?
Using Instagram reels is really a great idea to gain and retain your targeted audience. Remember when first introduced in 2016, Instagram Stories were labeled as "Snapchat Clon" but sooner it got popular among users and people are now using it equally, and some portion even more!
Same as Insta Stories, Reels too are getting popular day by day and it is really a great opportunity for businesses to push next-level.
Posting easy-to-consume and entertaining content will attract a whole new range of people, giving your brand a strong identity. By having your reel in the explore section, you can reach even those people who aren't yet following you and land them on your page.
Some of the big brands using Instagram reels are inclusive Maybelline, Sephora, and Louis Vuitton.
Here Are Some Ways That You Can For Instagram Reels
Share Educational Content –
Sharing some insightful tips and advice related to your business and how it can help your customers is one of the best ways to connect with your audience. Tell them how you can bring value to their life by offering your products and services.
If you were using Tik Tok previously, you can use those videos again as your Instagram reel content.
Highlight Your Products
Highlighting your products with relevant hashtags and descriptive content, you can let the Instagram algorithm show it to relevant users.
By showcasing the special and unique features of your products creatively, you can reach out to maximum numbers with the reel form of your content.
Show The Making Process –
If your users know how you make products for them and share some of your "behind the scenes" pictures and videos, it will develop a sense of authenticity and trust. So, don't forget to show the real thing that your audience wants to see and win their heart with your simplicity.
Some of the behind-the-scenes you can try are showing how you make material and products for your customers, showing the day-to-day life of your staff members and how they work, and sharing the brand story of your company.
Promote Your Sales –
Customers find it always attractive to buy products at lower rates, so whenever you have sales going on just promote it with reels and let your audience know about it. Make a simple discount look entertaining by combining various audio and AR effects to it.
Make sure you don't over advertise, which irritates your audience base but instead show them what you have for them and present it with genuineness. Focus on originality and entertainment more instead of promoting your products each time. It will help you in getting a higher engagement ratio for your Instagram page.
The Bottom-line
Branding and marketing are always about changing with time. You can't always rely on traditional methods. Evolve with time and make digital marketing a part of your marketing and branding strategy to gain new customers and retain old ones. Reels are currently the most popular among audiences and leveraging them in your favor is in the best interest of your brand.